Ghosts of Christmas: Now in Stores
---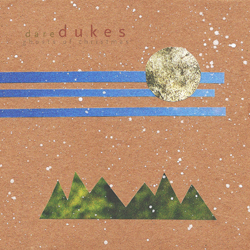 A co-release with
Furious Hooves
.
---
No public Twitter messages.
Upcoming Shows
---
Sorry, there aren't any upcoming gigs right now. Check back soon!
Contact
---
Label
Mazarine Records
U.S. Publicity:
Jeffrey Smith
Crash Avenue
jeffrey [at] crash-avenue [dot com]
502.384.3107
European Publicity:
Peter Holmstedt
Hemifrån
peter.holmstedt [at] telia [dot com]
+46 (0)33.26.0210
Booking
Dare likes to play any place where people want to hear him—living rooms, stadiums, art galleries, derelict strip malls, glitzy music venues filled with trend-setting starlets, fire-gutted churches with free enchiladas. Write STS Booking, and together we will find a way:
Bright Elephant
bright.elephant.booking [at] gmail [dot com]
Dare Dukes
dd [at] daredukes [dot com]
What the Cicadas Sing: July Newsletter
07.01.2010 // News // ddukes // No Comments
Thunderstormers,
It's that time of year in Savannah when the weather is Biblical: humidity you can eat with a fork, afternoon thunderstorms that threaten to relocate your house. For reasons of survival, we do what the cicadas tell us to do—walk slowly, nap.
Savannanians, we've got a show this Friday, July 23, at the Sentient Bean. A couple of stellar acts from Atlanta will be joining, Dave Daniels and the band Lille. So come on out and hear what you've been missing. I'll be continuing to polish the ultra-new material before we go into the studio in two weeks!
The Big Nifty
New Record: The biggest of the big news is that I'm going into the studio with my Atlanta band at the end of July. We've been rehearsing our butts off. We'll be working with Suny Lyons (Phosphoresent, Hope for Agoldensummer, Tin Cup Prophette) in his shiny new studio in Athens. We can't wait.
Upcoming Shows:
End-of-Email Bonus Prize:
Hey, you big guitar nerds, here's a special prize with you in mind.
Best,
Dare
This post is tagged: newsletter
---
---
Leave a Reply