Zim Dukes and Dare Dukes rough out their next hit single, Mailman Song, a tender ballad about love, loss, and man's inhumanity to man.
---
Over at No Depression they've posted a lovely performance video of us.  On our winter 2012 tour we worked up this warm and wooden version of "Sam's Cathedral," and most nights, if we thought the audience cared, we would end by stepping off the stage and walking into the center of the audience to perform this song. It's one of my fondest memories of this band.  The video of us playing this song was shot in Asheville by Jesse Hamm, right before our show at the Lexington Avenue Brewery. The only thing missing is audience members encircling us.
This photo is of our performance, with audience, at the LAB the same night: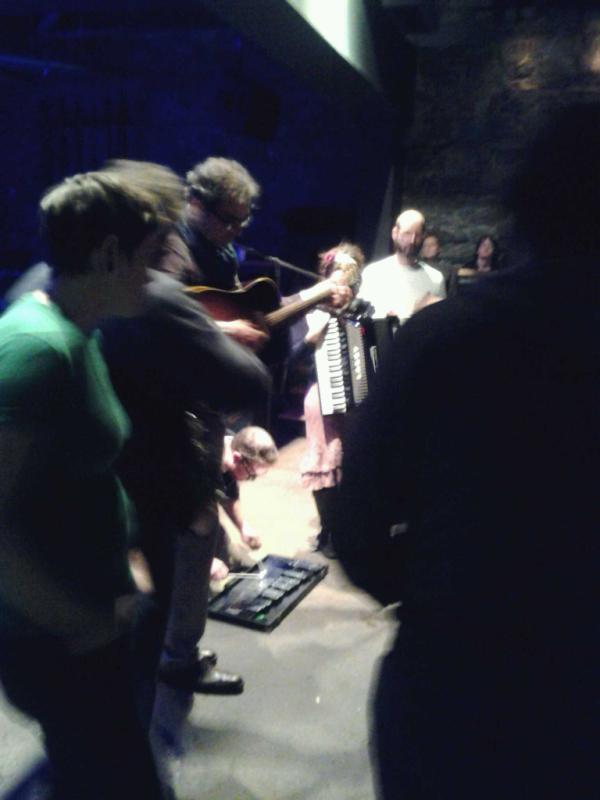 ---
Boy, are we proud.
The luscious music magazine American Songwriter has premiered our new video for "Meet You at the Bus."   Have a look and tell us what you think!
All this sparkle and wonderment is due to the magic people at Reader Films in Austin.  Especially Max Benitez (director) and Kristin Wernicke Benitez (producer).