Y'all, we have music showness in Savannah.
My pal Bay Uno from bling-bling Brooklyn will be touring through Savannah on March 21. I'll be sharing a bill with him. Come see and hear the wonders of Bay Uno.
Bay Uno is an indie folk adventure. His inner essence can be compared to Sufjan Stevens, Iron and Wine, Bright Eyes, M Ward, Patrick Watson, Bon Iver, Elliot Smith, Phosphorescent, and all that stuff. Listen to Bay Uno's music.
When:
7:30pm: Doors
8:00pm: Dare Dukes
9:00pm: Bay Uno and pals
Where:
Sentient Bean, Savannah
Tickets:
$5 at door
$4 advance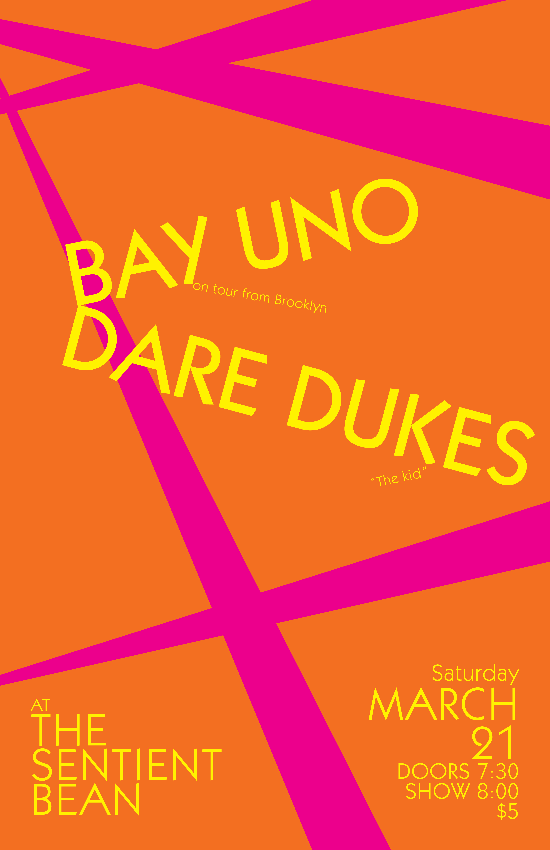 ---
---
---
---
---
---
---