Over at No Depression they've posted a lovely performance video of us.  On our winter 2012 tour we worked up this warm and wooden version of "Sam's Cathedral," and most nights, if we thought the audience cared, we would end by stepping off the stage and walking into the center of the audience to perform this song. It's one of my fondest memories of this band.  The video of us playing this song was shot in Asheville by Jesse Hamm, right before our show at the Lexington Avenue Brewery. The only thing missing is audience members encircling us.
This photo is of our performance, with audience, at the LAB the same night: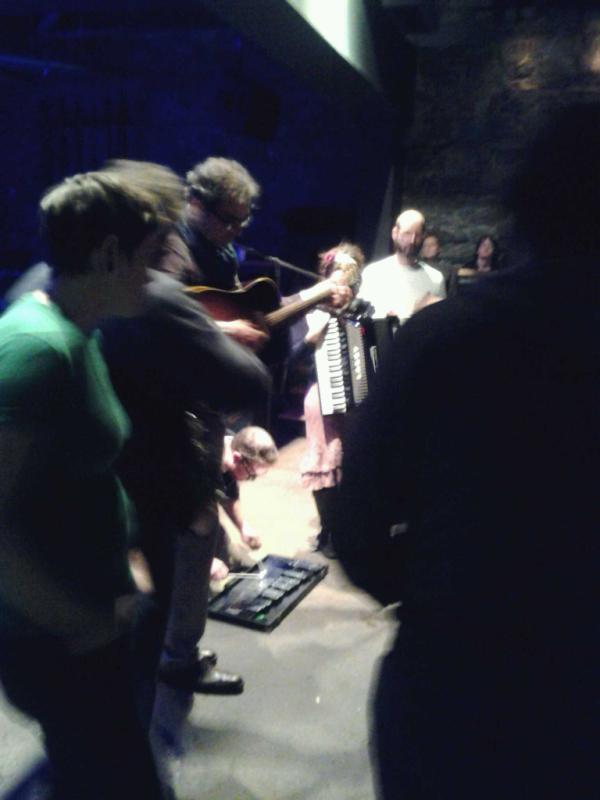 ---
Asheville, NC's Mountain Xpress videotaped a live performance and interview with me and the band.  They captured a bit of our unplugged, in-the-audience version of "Sam's Cathedral."  We ended the show with this song in the audience almost every night.
---
With
When

Friday, February 3, 2012

Where

39 North Lexington Avenue
Asheville, NC 28801-2827